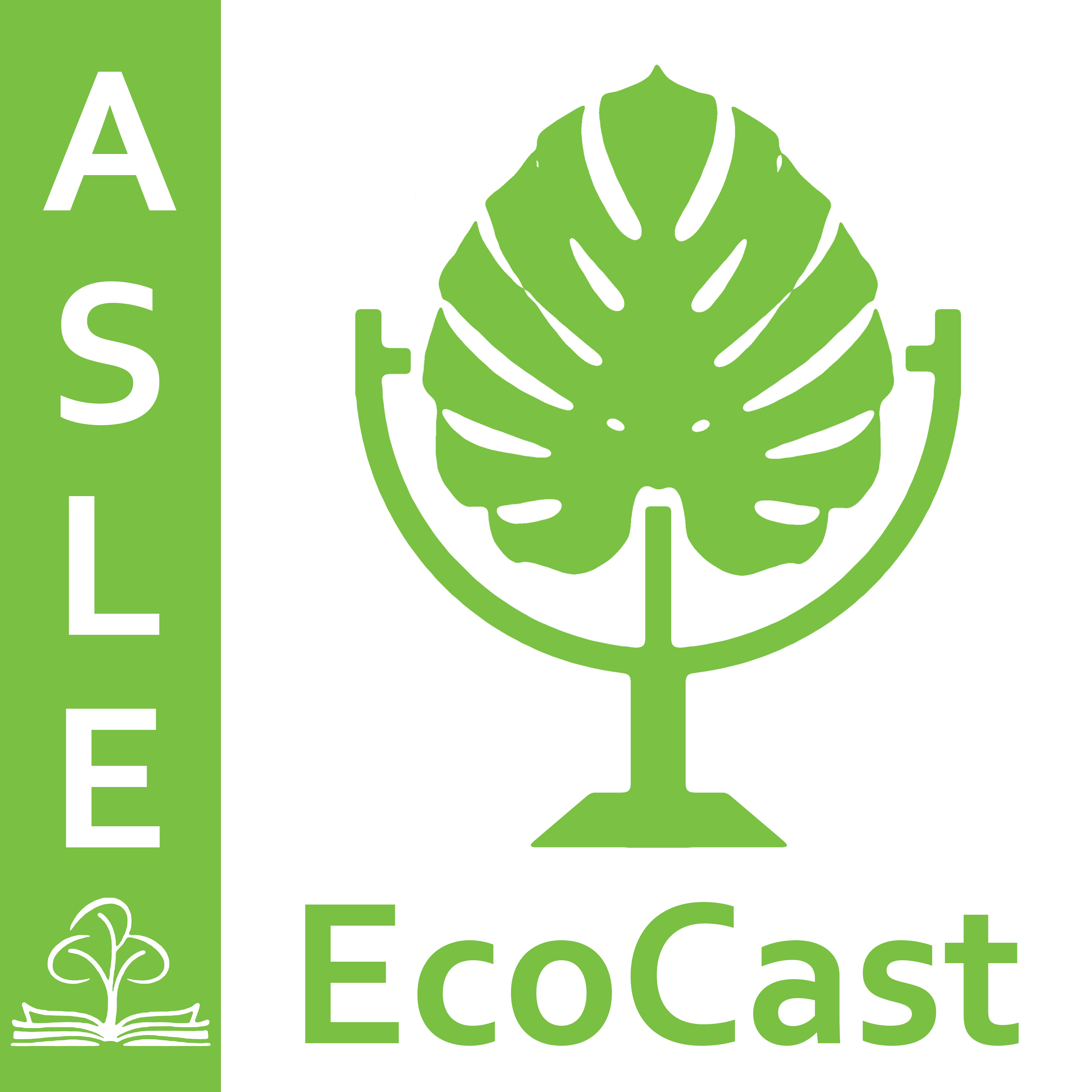 This month Jemma and Brandon have a wonderful conversation with Una Chaudhuri, Collegiate Professor and Professor of English, Drama, and Environmental Studies at New York University, and the Director of NYU's XE: Experimental Humanities & Social Engagement. They discuss Una's work in the early development of eco-theatre as a field of study, the ways that theatre is uniquely suited to engage with environmental concerns, and her ongoing Dear Climate project.
If you have an idea for an episode, please submit your proposal here: https://forms.gle/Y1S1eP9yXxcNkgWHA 
You can also find us on Twitter: @ASLE_EcoCast
More information about Dear Climate can be found here: http://dearclimate.net/.
You can find Jemma and Brandon on twitter: @geowrites and @begalm