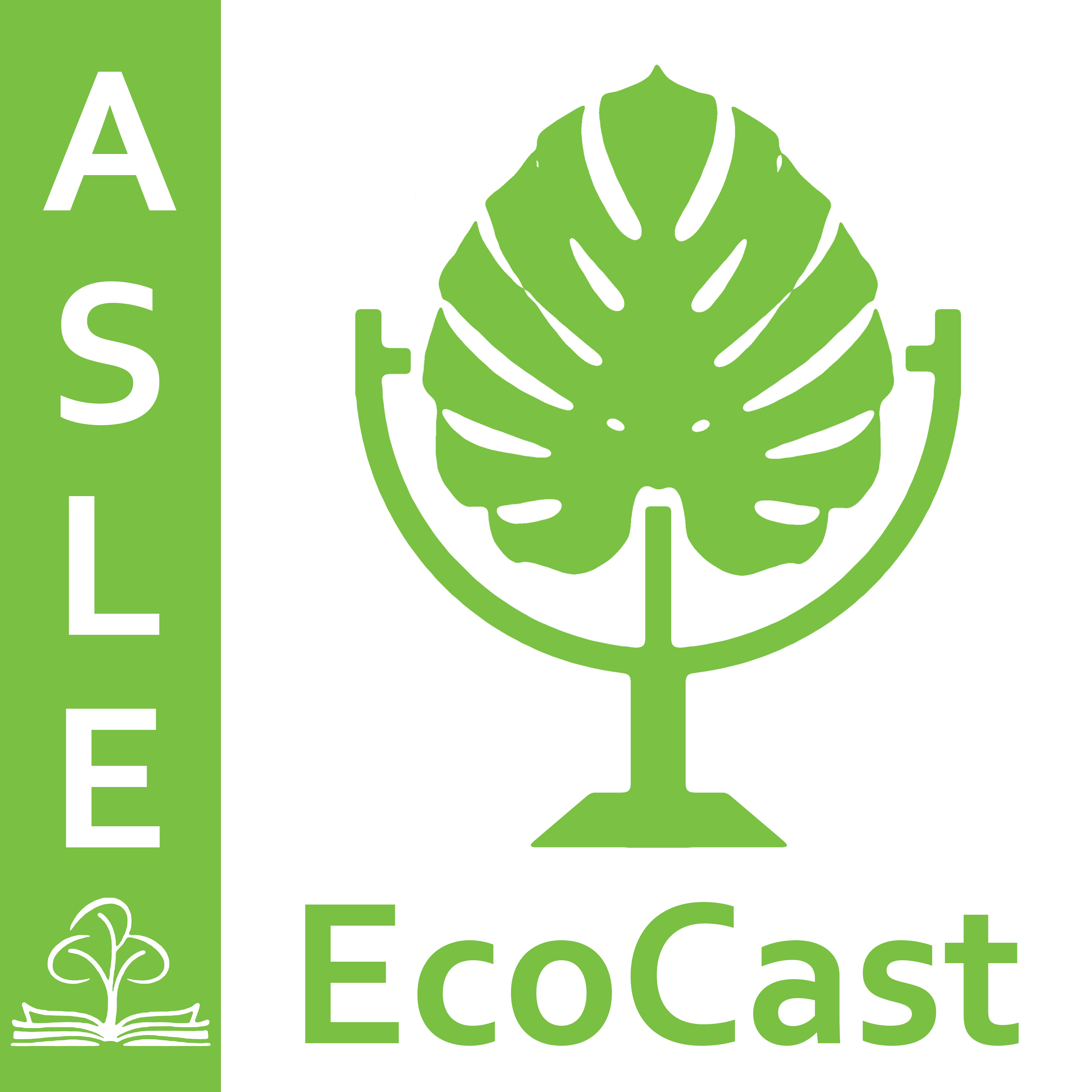 It's been a while since we've had some poetry on EcoCast, so… enjoy some poetry on EcoCast! We're joined by Heather Swan, poet and lecturer at University of Wisconsin-Madison. Heather shares some poems from her collection A Kinship with Ash, and we discuss her non-fiction books, Where Honeybees Thrive and the forthcoming Where the Grass Still Sings. We talk about the wonder and grief inspired by witnessing the natural world and the harms done to it by humans, and think about the power of writing and art as means to "knit yourself back into the world", as one of Heather's poems invites us to do.
For more on Heather:
Website: https://www.heatherswan.net/ 
Twitter: @beegood2bees
A Kinship with Ash: https://www.terrapinbooks.com/store/p33/A_Kinship_with_Ash.html 
Where Honeybees Thrive: https://www.psupress.org/books/titles/978-0-271-07741-3.html 
If you have an idea for an episode, please submit your proposal here: https://forms.gle/Y1S1eP9yXxcNkgWHA  
Twitter: @ASLE_EcoCast

Jemma Deer: @Geowrites

Brandon Galm: @BeGalm
If you're enjoying the show, please consider subscribing, sharing, and writing reviews on your favorite podcast platform(s)!
Episode recorded January 22, 2022.