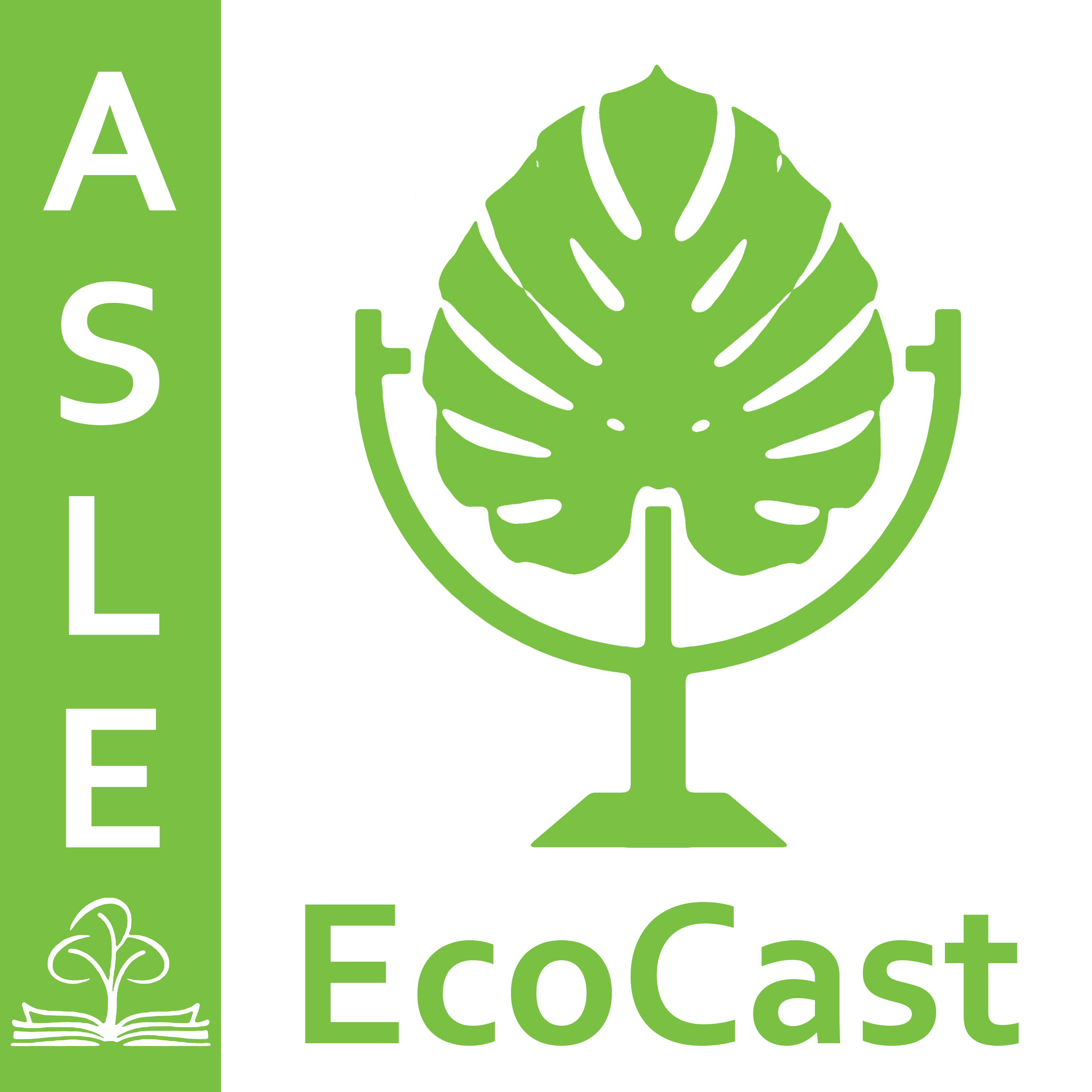 EcoCast: Environmental Conversations On Creative Art, Scholarship, and Teaching. The official podcast of the Association for the Study of Literature and Environment (ASLE). Each episode features interviews with guests sharing their scholarship, creative work, or teaching.
Episodes
Wednesday Jun 01, 2022
Wednesday Jun 01, 2022
This month's episode is something a little different and something a little bittersweet. Brandon says, "See you soon," to Jemma, and welcomes Lindsay S.R. Jolivette to the podcast. Lindsay will be taking over for Jemma on EcoCast, and while we're very sad to see Jemma go (she'll still be around when she can!), we're also very happy to have Lindsay on board. We spend some time talking about Lindsay's background (she also introduces us to her new segment on folklore), hearing about Jemma's plans, and discussing the current state of academia, all while Brandon tries very hard not to cry.
Stick around until the end of the episode to hear the call for this year's Eco Quick Fictions. You can also follow this link to submit your short, 300-word maximum eco-themed fiction pieces: https://forms.gle/xi9E6PFkYoD4i5LF8
ASLE EcoCast:
If you have an idea for an episode, please submit your proposal here: https://forms.gle/Y1S1eP9yXxcNkgWHA  
Twitter: @ASLE_EcoCast

Lindsay Jolivette: @lin_jolivette

Brandon Galm: @BeGalm

Jemma Deer: @Geowrites
If you're enjoying the show, please consider subscribing, sharing, and writing reviews on your favorite podcast platform(s)!
Episode recorded May 13, 2022.