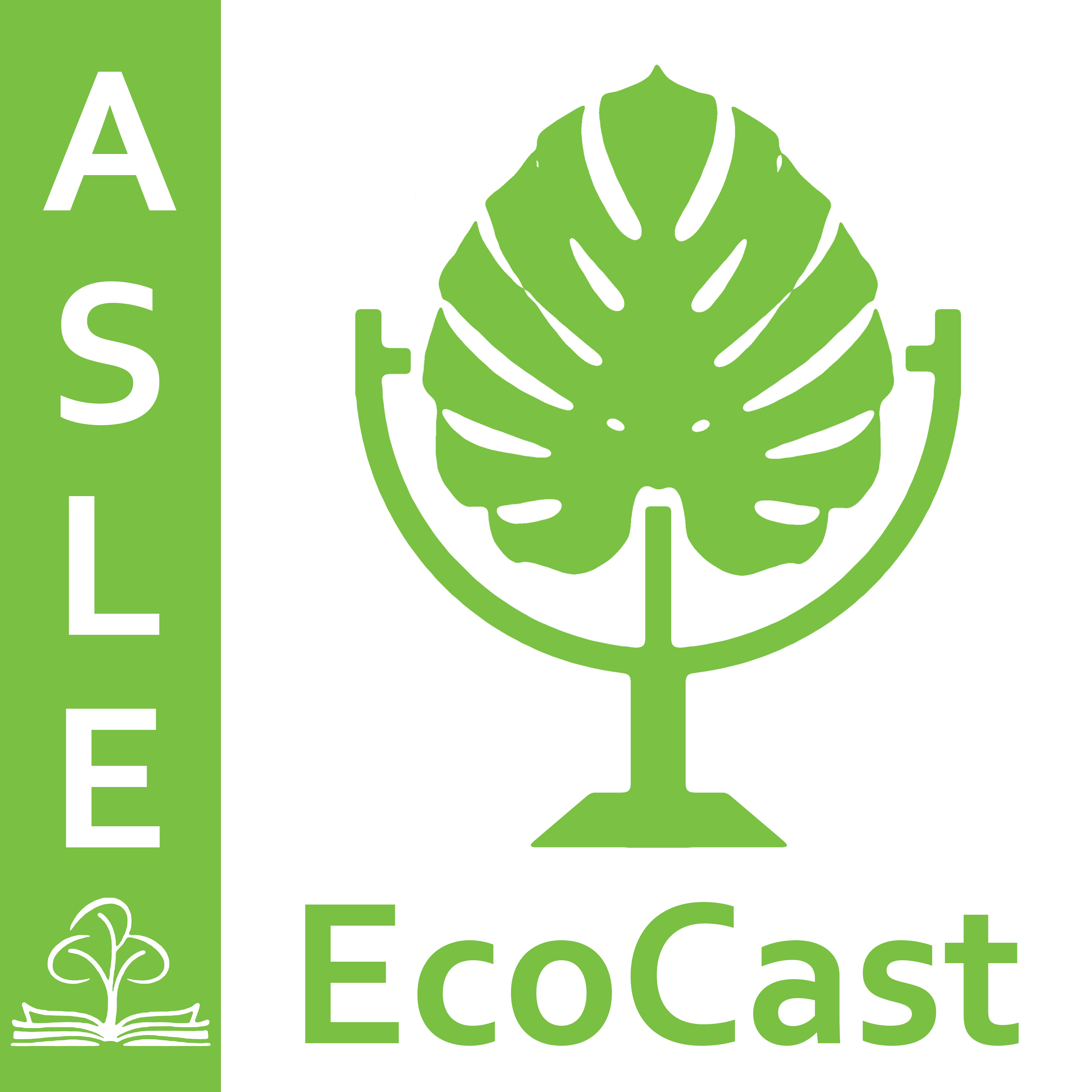 In this episode, we have a wonderful conversation with Marissa Grunes about the literal and literary awe and fascination humans have had for Antarctica. Marissa is an Environmental Fellow at Harvard University Center for the Environment, where she is at work on a narrative nonfiction book, Incognita: A Portrait of Antarctica. She studied Comparative Literature in German and Spanish at Yale, and earned her PhD in English Lit from Harvard, where she studied nineteenth century American literature and log cabins.
For more on Marissa:
If you have an idea for an episode, please submit your proposal here: https://forms.gle/Y1S1eP9yXxcNkgWHA  
Twitter: @ASLE_EcoCast
Jemma: @Geowrites
Brandon: @BeGalm
If you're enjoying the show, please consider subscribing, sharing, and writing reviews on your favorite podcast platform(s)!
'Polar Autumn' read by permission of the author, Elizabeth Bradfield.
Elizabeth Bradfield is the author of Toward Antarctica, Once Removed, Approaching Ice, and Interpretive Work as well as Theorem, a collaboration with artist Antonia Contro. Her work has been published in The New Yorker, Atlantic Monthly, Kenyon Review, and her honors include the Audre Lorde Prize and a Stegner Fellowship. Editor-in-chief of Broadsided Press, she works as a marine naturalist/guide and teaches creative writing at Brandeis University. www.ebradfield.com
Other links:  www.broadsidedpress.org
Instagram: @e.bradfield
Twitter: @ecbradfield
Episode recorded March 13, 2021.