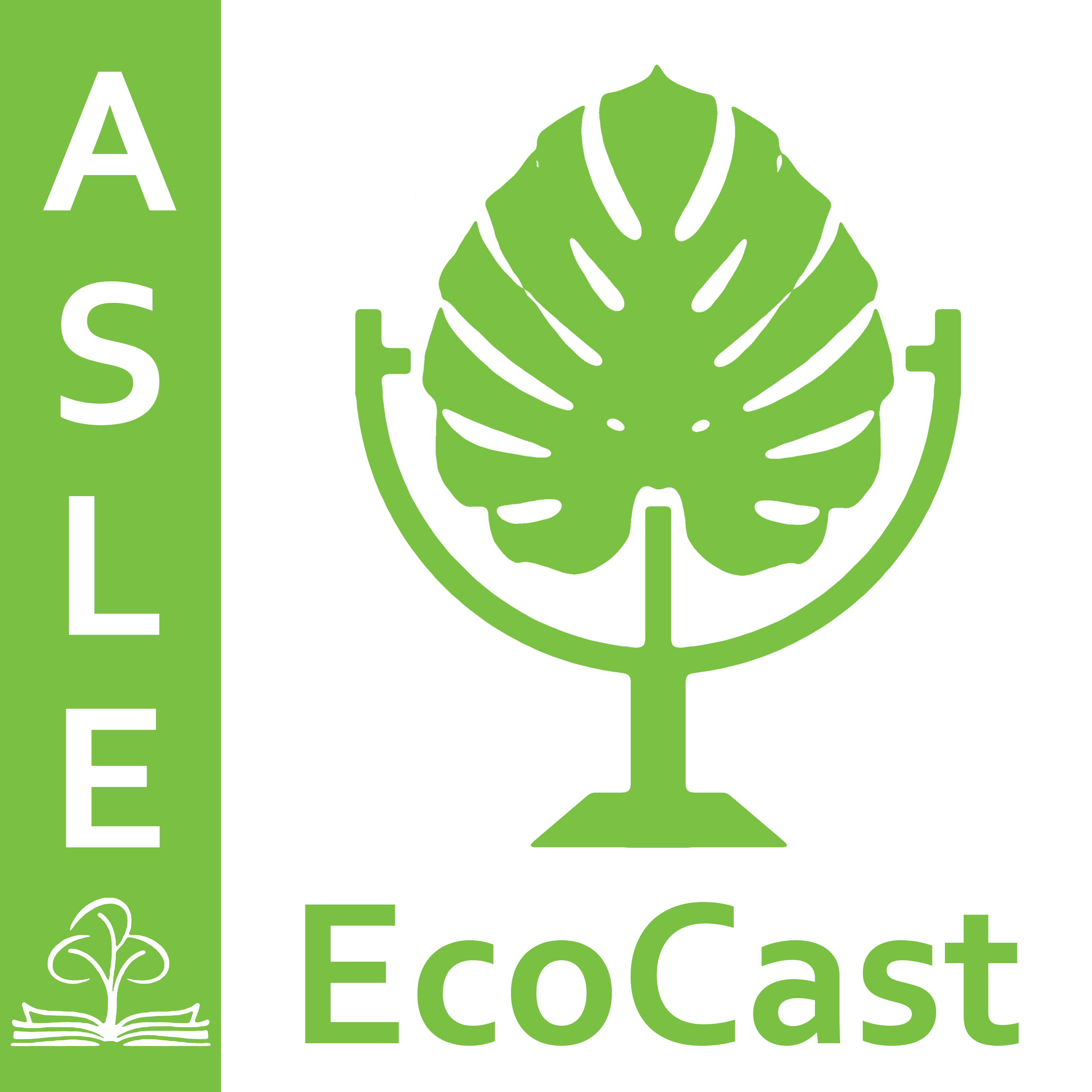 EcoCast: Environmental Conversations On Creative Art, Scholarship, and Teaching. The official podcast of the Association for the Study of Literature and Environment (ASLE). Each episode features interviews with guests sharing their scholarship, creative work, or teaching.
Episodes
Sunday Oct 31, 2021
Sunday Oct 31, 2021
What's scarier than climate change? Not much, but this month's guests--Bridgitte Barclay, Associate Professor at Aurora University, and Christy Tidwell, Associate Professor at the South Dakota School of Mines and Technology--join us to talk about the sub-genre of horror films known as creature features, and how these films can change how we think about environmental concerns.
For more on Christy and Bridgitte:
Christy:

Twitter: @christymtidwell

Bridgitte:

Special Issue of

Science Fiction Film and Television

:
Creatures in the Classroom CFP: https://www.asle.org/calls-for-contributions/cfp-creatures-in-the-classroom-teaching-environmental-creature-features/ (Proposals due by January 18, 2022.)
If you have an idea for an episode, please submit your proposal here: https://forms.gle/Y1S1eP9yXxcNkgWHA  
Twitter: @ASLE_EcoCast

Jemma Deer: @Geowrites

Brandon Galm: @BeGalm
If you're enjoying the show, please consider subscribing, sharing, and writing reviews on your favorite podcast platform(s)!
Episode recorded October 9, 2021.