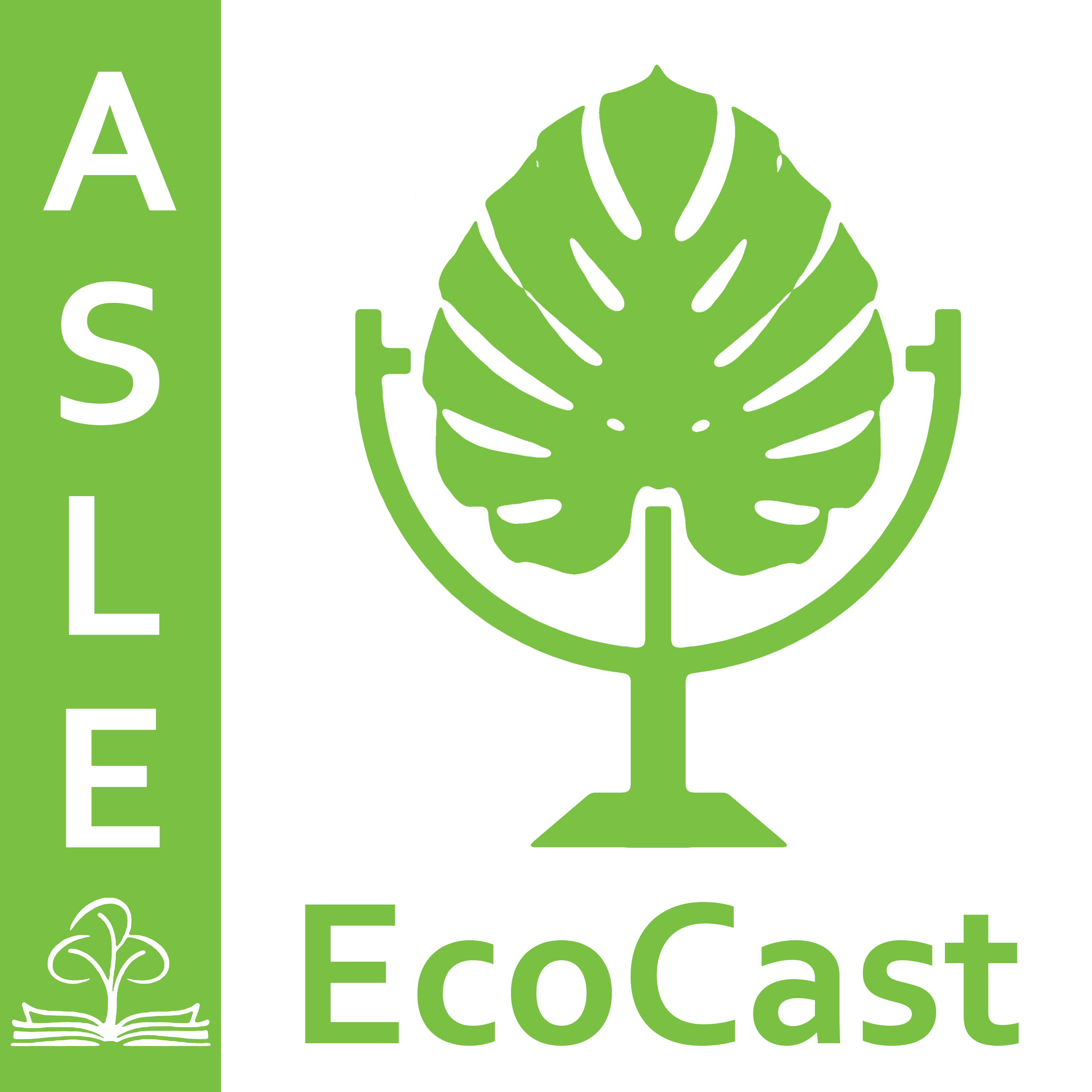 EcoCast: Environmental Conversations On Creative Art, Scholarship, and Teaching. The official podcast of the Association for the Study of Literature and Environment (ASLE). Each episode features interviews with guests sharing their scholarship, creative work, or teaching.
Episodes
Thursday Sep 08, 2022
Thursday Sep 08, 2022
It's a full house this month! Lindsay and Brandon are joined by the six-member superhero team that makes up the Anti-Creep Climate Initiative to discuss their webzine, "Against the Ecofascist Creep" The Initiative is made up of the following: 
April Anson, Assistant Professor of Public Humanities at San Diego State University, core faculty for the Institute for Ethics and Public Policy, and affiliate faculty in American Indian Studies.

Cassie Galentine, doctoral candidate in English at the University of Oregon. 

Shane Hall, Assistant Professor of Environmental Studies at Salisbury University. 

Alex Menrisky, Assistant Professor in English and affiliate faculty in American Studies at the University of Connecticut, and the author of

Wild Abandon: American Literature and the Identity Politics of Ecology

. 

Bruno Seraphin, doctoral candidate in sociocultural Anthropology with a graduate minor in American Indian and Indigenous Studies at Cornell University.
For more on the Anti-Creep Climate Initiative and the webzine: 
Webzine: https://www.asle.org/features/stemming-the-creep-of-ecofascism-a-primer/ 
ACCI Email: ThanosWasAnEcofascist@gmail.com 
April: @AprilAnson 
Cassie: @CassieGalentine 
Alex: @AlexMenrisky and https://www.alexmenrisky.com/; Alex also appeared on the April 2021 episode of EcoCast
Bruno: @BrunoMarzipan 
ASLE EcoCast:
If you have an idea for an episode, please submit your proposal here: https://forms.gle/Y1S1eP9yXxcNkgWHA  
Twitter: @ASLE_EcoCast

Lindsay Jolivette: @lin_jolivette

Brandon Galm: @BeGalm
If you're enjoying the show, please consider subscribing, sharing, and writing reviews on your favorite podcast platform(s)!
Episode recorded August 18, 2022.