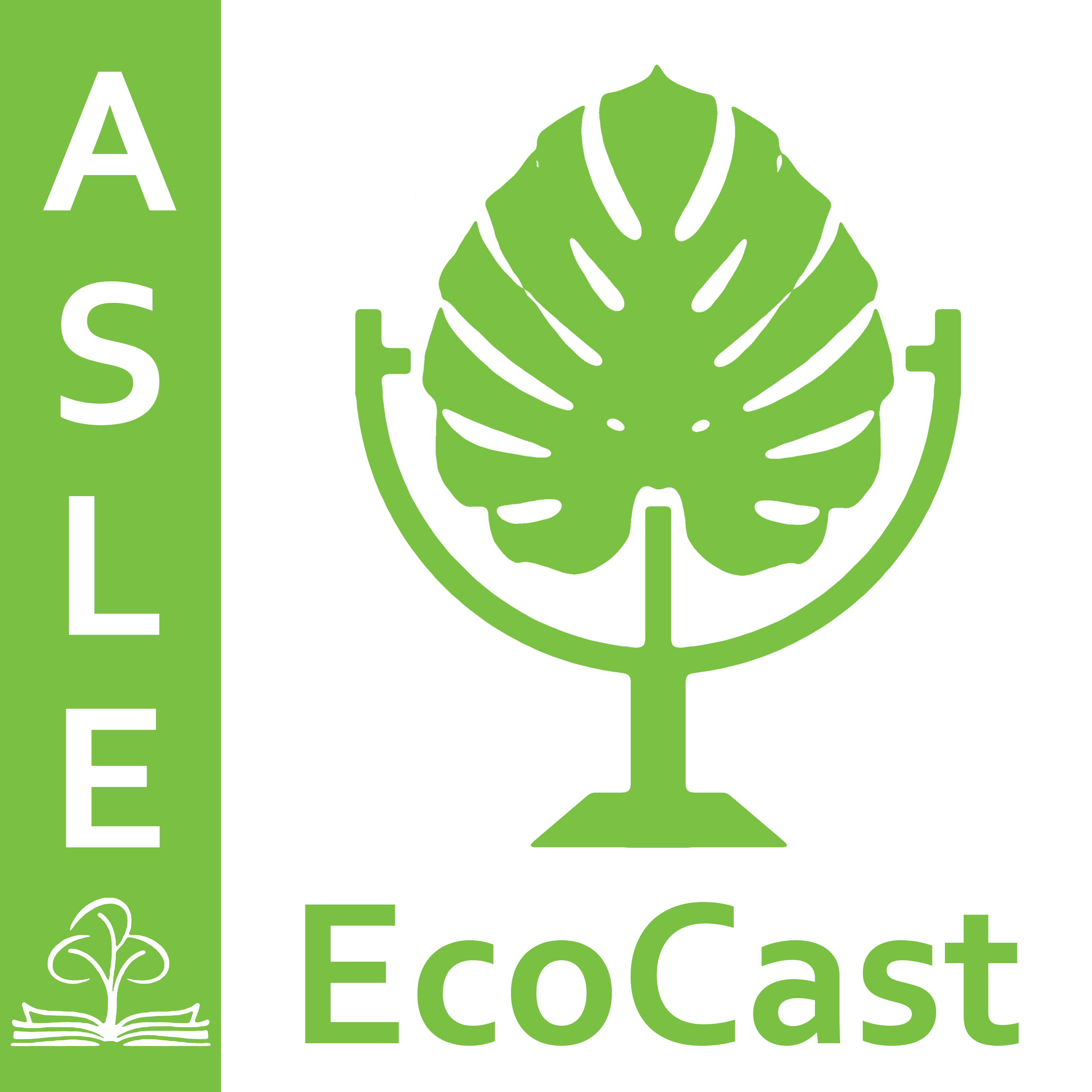 EcoCast: Environmental Conversations On Creative Art, Scholarship, and Teaching. The official podcast of the Association for the Study of Literature and Environment (ASLE). Each episode features interviews with guests sharing their scholarship, creative work, or teaching.
Episodes
Monday Jan 03, 2022
Monday Jan 03, 2022
We are very thrilled to share this month's episode with everyone. Our guest hopefully needs no introduction for many of you: we're joined by Joni Adamson, Professor of English and Environmental Humanities, and Director of the Environmental Humanities Initiative, Julie Ann Wrigley Global Institute of Sustainability, Arizona State University. Joni's work in ecocriticism and the environmental humanities stretches back to the field's early days. We discuss her history, some of her recent work, as well as what she has in the pipeline for the future.
Humanities for the Environment, North American Observatory information: https://hfe-observatories.org/observatories/north-american-observatory 
For more on Joni:
Twitter: @JoniAdamson

https://joniadamson.com/
If you have an idea for an episode, please submit your proposal here: https://forms.gle/Y1S1eP9yXxcNkgWHA  
Twitter: @ASLE_EcoCast

Jemma Deer: @Geowrites

Brandon Galm: @BeGalm
If you're enjoying the show, please consider subscribing, sharing, and writing reviews on your favorite podcast platform(s)!
Episode recorded October 22, 2021.