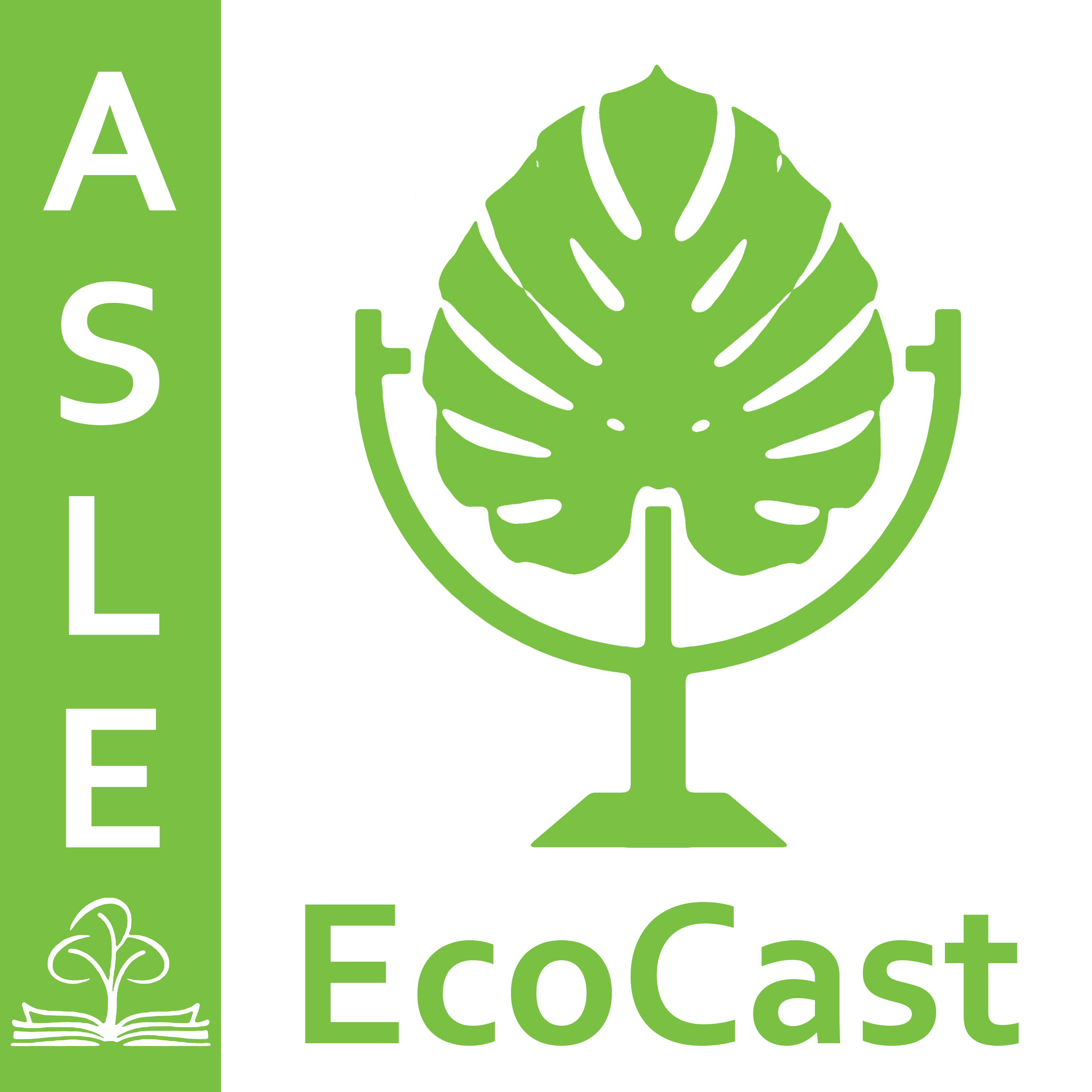 EcoCast: Environmental Conversations On Creative Art, Scholarship, and Teaching. The official podcast of the Association for the Study of Literature and Environment (ASLE). Each episode features interviews with guests sharing their scholarship, creative work, or teaching.
Episodes
Tuesday Jan 03, 2023
Tuesday Jan 03, 2023
Eleana Kim, professor of anthropology and Asian American studies at UC Irvine, joins Lindsay and Brandon to discuss her work that examines the unique liminal space of the Korean DMZ, and the natural, militaristic, and hybrid ecosystems within it. Eleana argues that this particular space helps us better understand the impacts of war on the natural world, but that it also helps us better connect with the natural world and each other when we explore that space.
To contact Eleana:
https://faculty.sites.uci.edu/eleanakim/
The birds mentioned in End on a Roll:
https://www.allaboutbirds.org/guide/Western_Grebe/photo-gallery/455564
https://www.youtube.com/watch?v=ZbRrxw-H6xA
ASLE EcoCast:
If you have an idea for an episode, please submit your proposal here: https://forms.gle/Y1S1eP9yXxcNkgWHA  
Twitter: @ASLE_EcoCast

Lindsay Jolivette: @lin_jolivette
If you're enjoying the show, please consider subscribing, sharing, and writing reviews on your favorite podcast platform(s)!
Episode recorded October 17,  2022.