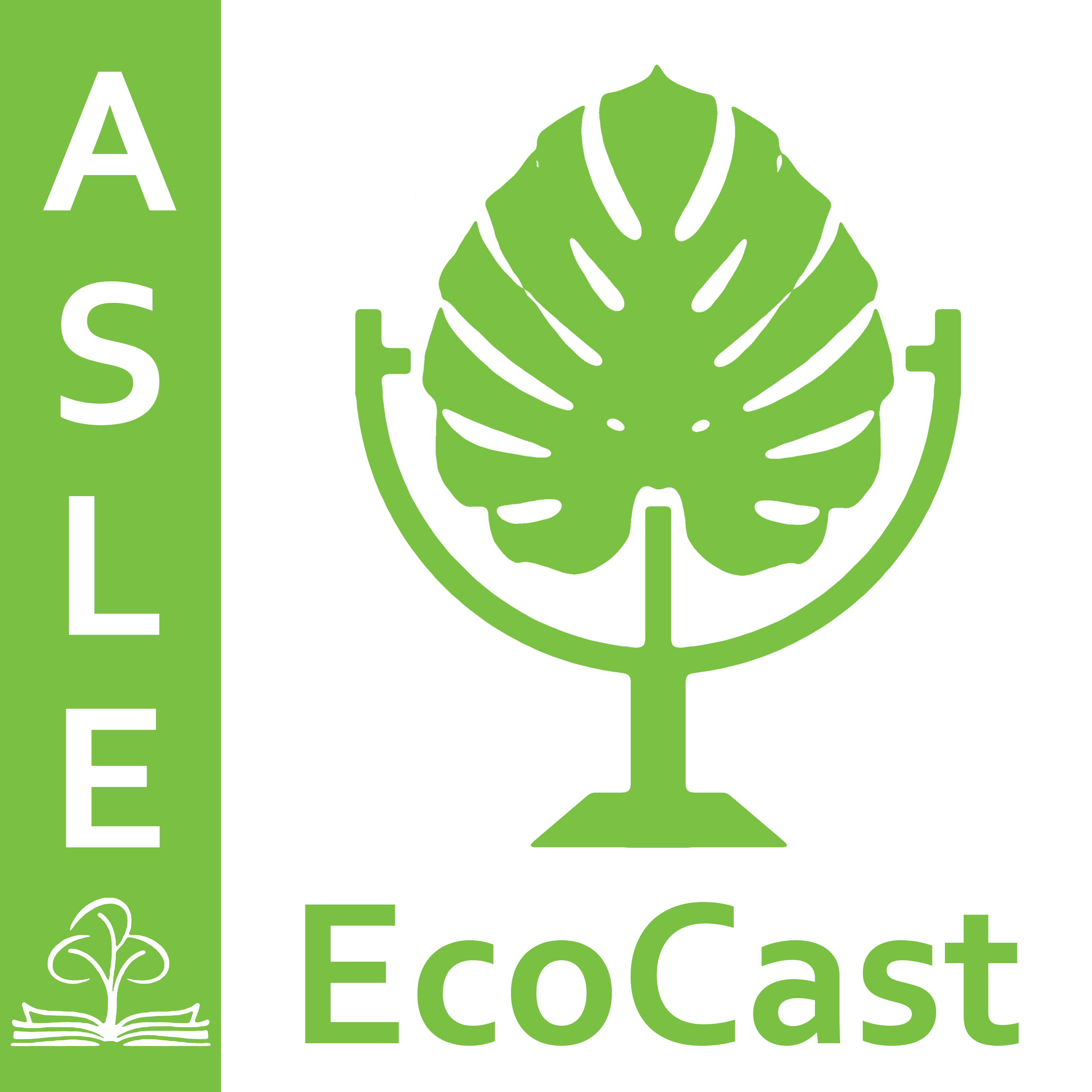 EcoCast: Environmental Conversations On Creative Art, Scholarship, and Teaching. The official podcast of the Association for the Study of Literature and Environment (ASLE). Each episode features interviews with guests sharing their scholarship, creative work, or teaching.
Episodes
Thursday Nov 17, 2022
Thursday Nov 17, 2022
This month we dive deep (pun intended) into the work of Melody Jue, Associate Professor of English at UC Santa Barbara. Melody joins us to discuss her most recent book Wild Blue Media, and we get below the surface (pun intended) of how important oceans are, the human fascination with them, and how they serve as a space for orientation. The episode is a real splash (no pun intended)!
For more on Melody: 
Wild Blue Media: https://www.dukeupress.edu/wild-blue-media 
ASLE EcoCast:
If you have an idea for an episode, please submit your proposal here: https://forms.gle/Y1S1eP9yXxcNkgWHA  
Twitter: @ASLE_EcoCast

Lindsay Jolivette: @lin_jolivette

Brandon Galm: @BeGalm
If you're enjoying the show, please consider subscribing, sharing, and writing reviews on your favorite podcast platform(s)!
Episode recorded September 12, 2022.