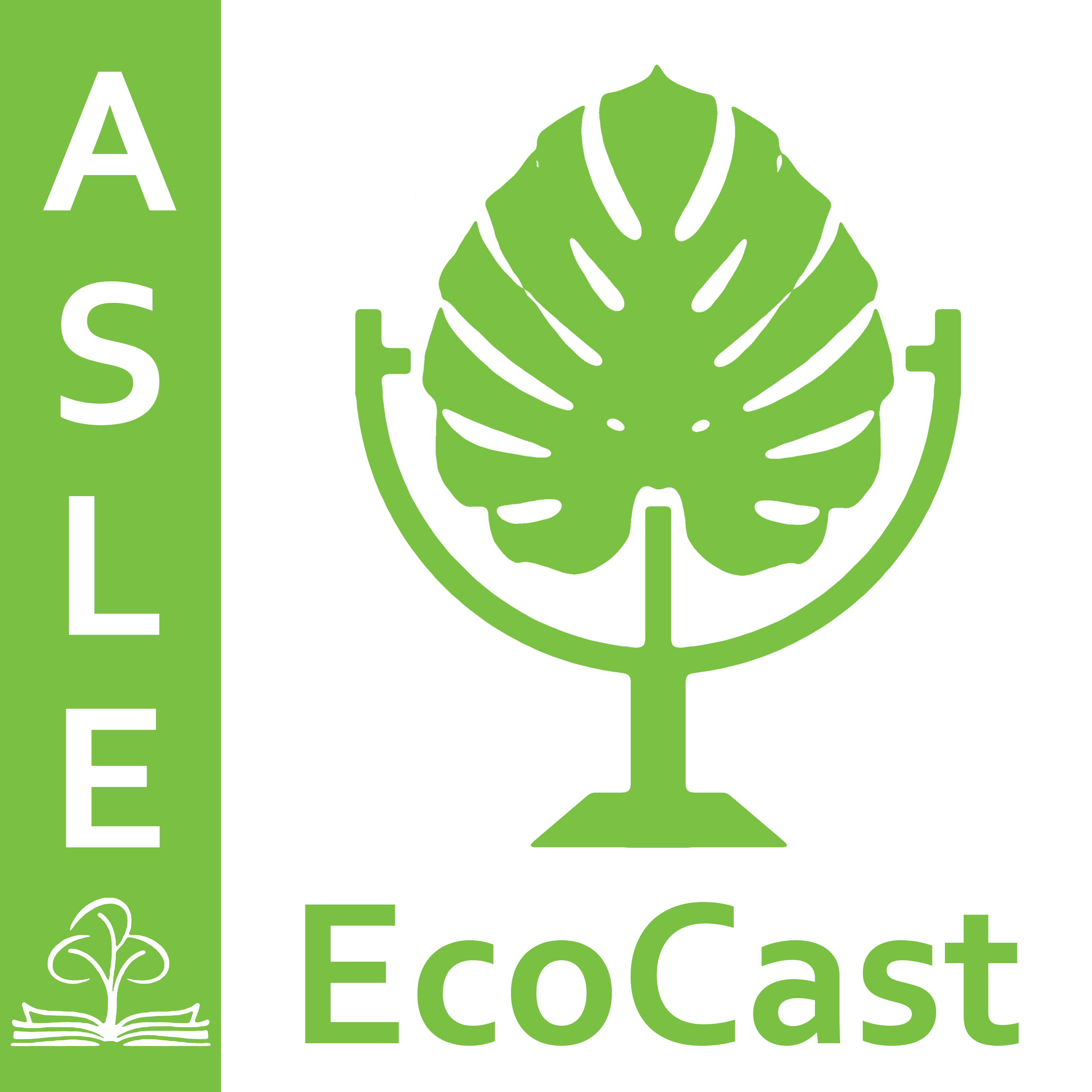 EcoCast: Environmental Conversations On Creative Art, Scholarship, and Teaching. The official podcast of the Association for the Study of Literature and Environment (ASLE). Each episode features interviews with guests sharing their scholarship, creative work, or teaching.
Episodes
Sunday Jul 02, 2023
Sunday Jul 02, 2023
EcoCast heads back to the ocean again as its theme, this month to discuss Ryan Poll's recent book Aquaman and the War Against Oceans. He and Brandon examine the character's evolution, the comics' role in an oceanic imaginary, and how Aquaman comics can help bring attention to the issues facing the environment.
ASLE is also looking for new showrunners! If you're interested in taking over as a co-host, editor, and/or producer, please send an email to ASLE.EcoCast@gmail.com with a short bio and explanation of any experience with podcasting, interviewing, or audio production.
For more on Ryan:
Aquaman and the War Against Oceans: https://www.nebraskapress.unl.edu/nebraska/9781496225856/ 
Twitter: @RyanPoll2 
ASLE EcoCast:
If you have an idea for an episode, please submit your proposal here: https://forms.gle/Y1S1eP9yXxcNkgWHA  
Twitter: @ASLE_EcoCast

Lindsay Jolivette: @lin_jolivette
If you're enjoying the show, please consider subscribing, sharing, and writing reviews on your favorite podcast platform(s)!
Episode recorded March 20, 2023.