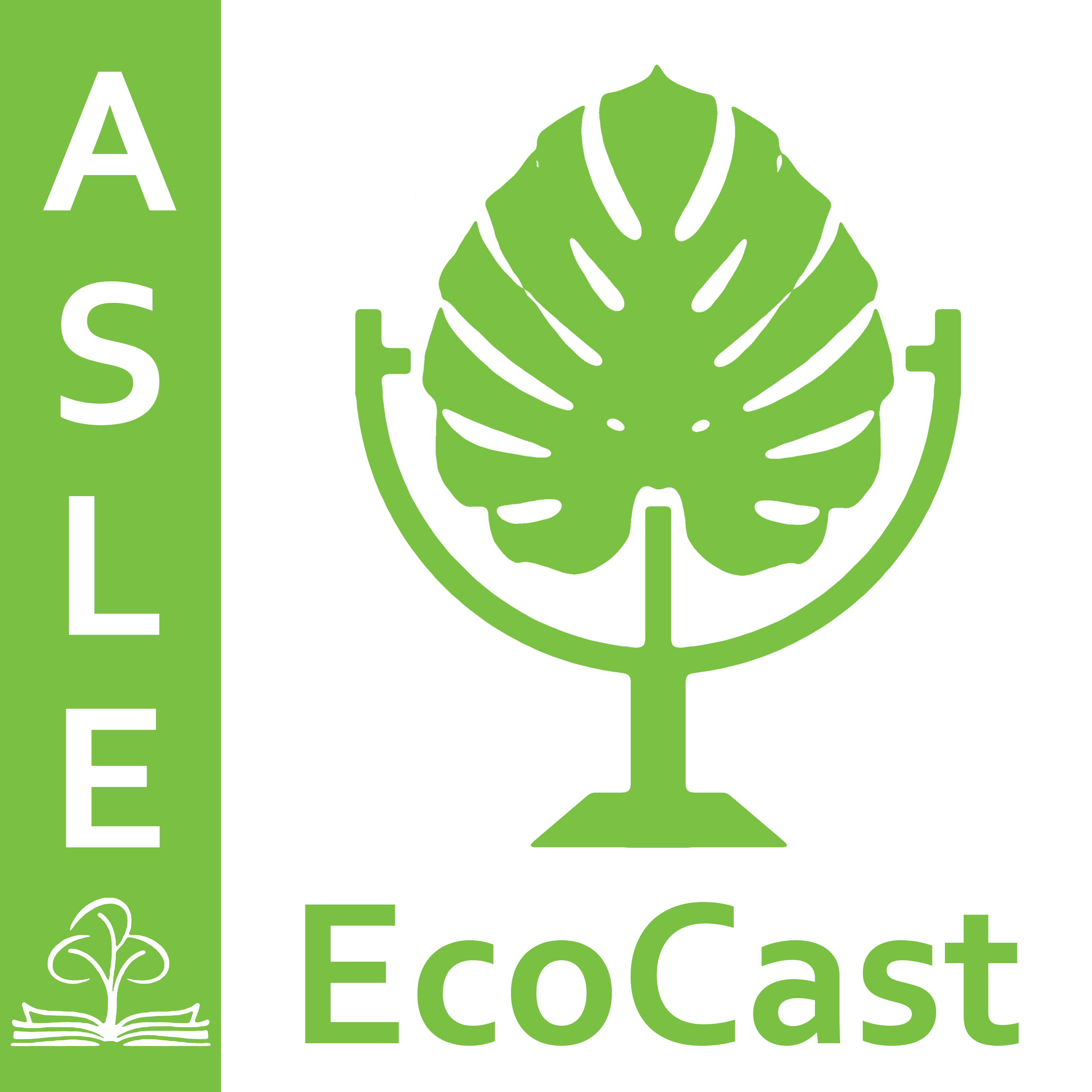 EcoCast: Environmental Conversations On Creative Art, Scholarship, and Teaching. The official podcast of the Association for the Study of Literature and Environment (ASLE). Each episode features interviews with guests sharing their scholarship, creative work, or teaching.
Episodes
Sunday Sep 10, 2023
Sunday Sep 10, 2023
In this episode, Lindsay and Brandon are joined by Laura Wright and Jessica Cory to discuss their recent edited collection Appalachian Ecocriticism and the Paradox of Place. The episode kicks off with some gleeful sharing of a love for cryptids, but then gets into the heart of what it means to be from Appalachia, the common misconceptions of the area, and the important role those perceptions play in understanding the environmental issues facing the region.
For more on Laura and Jessica:
Appalachian Ecocriticism and the Paradox of Place: 
https://ugapress.org/book/9780820363950/appalachian-ecocriticism-and-the-paradox-of-place/
Laura: Instagram @pocoecofem; email lwright@wcu.edu
Jessica: Twitter @ecobooklover; jessicascory.com 
ASLE EcoCast:
If you have an idea for an episode, please submit your proposal here: https://forms.gle/Y1S1eP9yXxcNkgWHA  
Twitter: @ASLE_EcoCast

Lindsay Jolivette: @lin_jolivette
If you're enjoying the show, please consider subscribing, sharing, and writing reviews on your favorite podcast platform(s)!
Episode recorded May 15, 2023.