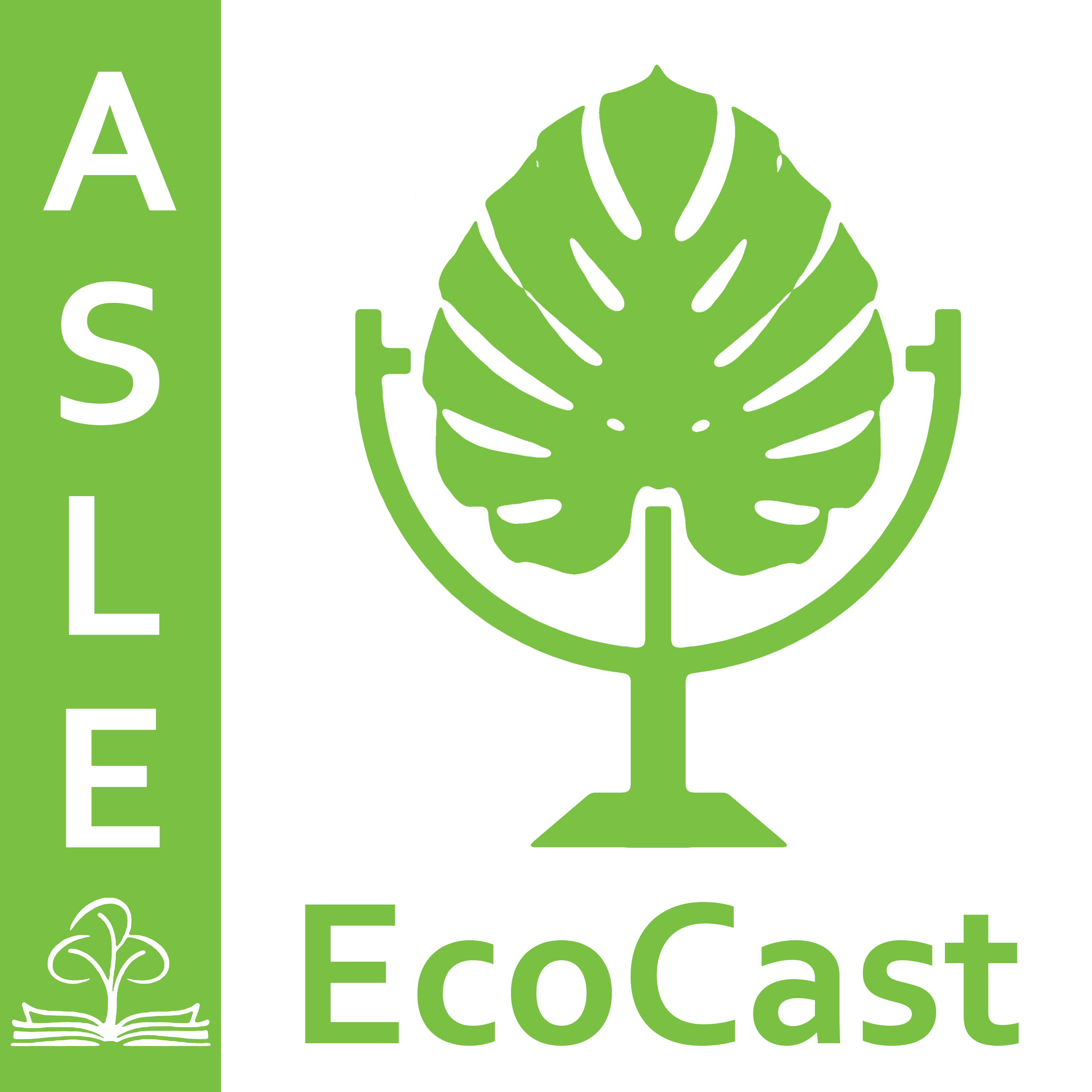 EcoCast: Environmental Conversations On Creative Art, Scholarship, and Teaching. The official podcast of the Association for the Study of Literature and Environment (ASLE). Each episode features interviews with guests sharing their scholarship, creative work, or teaching.
Episodes
Thursday Jul 07, 2022
Thursday Jul 07, 2022
Another episode and another year older! That's right, this episode marks TWO years of ASLE EcoCast! Thank you so much to everyone who's joined us on this ride and to our incredible guests for sharing their awesome work with us.

This month is a special episode just to celebrate: we have excerpts from a wonderful short story by Cynthia Zhang, "what the water gave." After Cynthia introduces us to the story and her work, Lindsay does an excellent reading of the story (with a little character voicework help from Brandon). 
For more on Cynthia: 
Twitter: @cz_writes
Website: czscribbles.wixsite.com
Xenocultivars: Stories of Queer Growth: https://www.speculativelyqueer.com/collections/all/products/xenocultivars-stories-of-queer-growth-paperback
Cynthia's debut novel, After the Dragons: https://www.stelliform.press/index.php/cynthia-zhang-after-the-dragons/ 
ASLE EcoCast:
If you have an idea for an episode, please submit your proposal here: https://forms.gle/Y1S1eP9yXxcNkgWHA  
Twitter: @ASLE_EcoCast

Lindsay Jolivette: @lin_jolivette

Brandon Galm: @BeGalm
If you're enjoying the show, please consider subscribing, sharing, and writing reviews on your favorite podcast platform(s)!
Episode recorded June 28, 2022.
Excerpts of "what the water gave" recite with permission from Speculatively Queer.