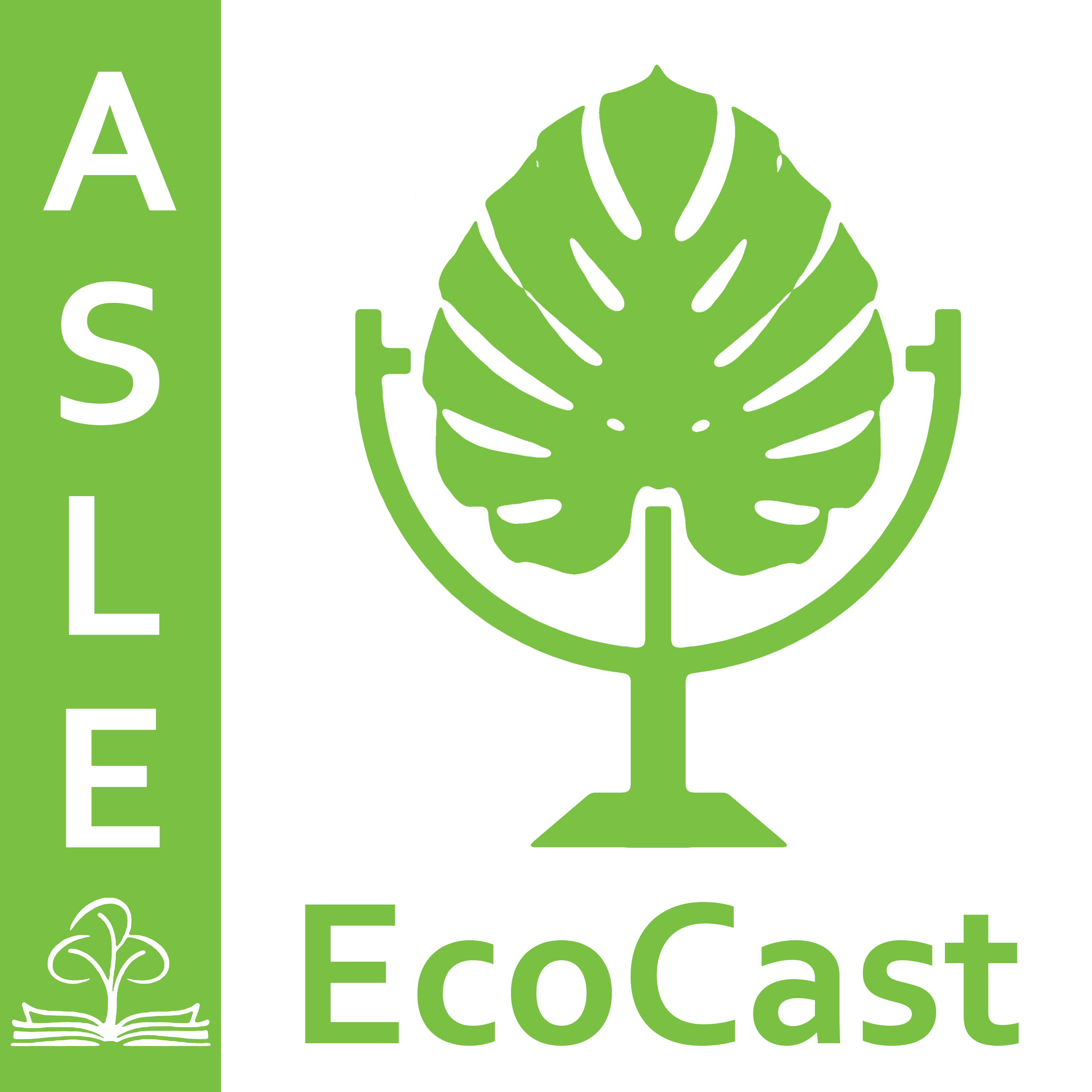 EcoCast: Environmental Conversations On Creative Art, Scholarship, and Teaching. The official podcast of the Association for the Study of Literature and Environment (ASLE). Each episode features interviews with guests sharing their scholarship, creative work, or teaching.
Episodes
Tuesday May 23, 2023
Tuesday May 23, 2023
This month Lindsay and Brandon are joined by Christina Gerhardt, Associate Professor and Founder of the Environmental Humanities initiative at the University of Hawai'i at Mānoa and the Editor-in-Chief of ISLE. We discuss Christina's recently released book (it comes out the same day as this episode!) Sea Change: Atlas of Islands in a Rising Ocean, which challenges us to re-consider the idea of mapping in a world increasingly affected by global warming.
For more on Christina:
Sea Change: https://www.ucpress.edu/book/9780520304826/sea-change 
Twitter: @TinaGerhardtEJ
Going to ASLE/AESS in July? Make sure to stop by Powell's Books on Tuesday, July 11th at 7:00 p.m. for a talk and signing! 
Address: 
3415 SW Cedar Hills Blvd. 
Beaverton, OR 97005
ASLE EcoCast:
If you have an idea for an episode, please submit your proposal here: https://forms.gle/Y1S1eP9yXxcNkgWHA  
Twitter: @ASLE_EcoCast

Lindsay Jolivette: @lin_jolivette
If you're enjoying the show, please consider subscribing, sharing, and writing reviews on your favorite podcast platform(s)!
Episode recorded April 19, 2023.