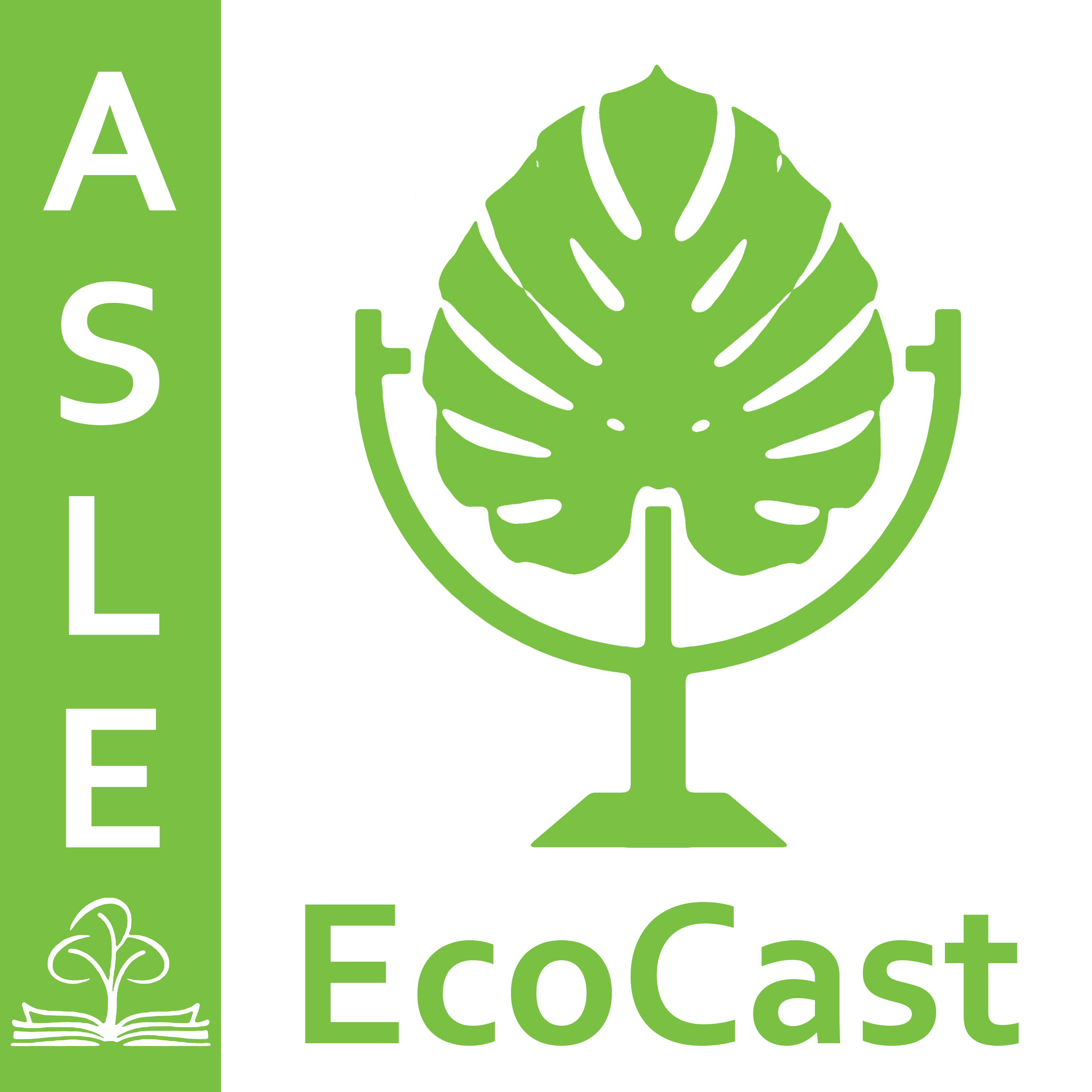 EcoCast: Environmental Conversations On Creative Art, Scholarship, and Teaching. The official podcast of the Association for the Study of Literature and Environment (ASLE). Each episode features interviews with guests sharing their scholarship, creative work, or teaching.
Episodes
Sunday Apr 09, 2023
Sunday Apr 09, 2023
This month Lindsay and Brandon are joined by Joshua Trey Barnett, assistant professor of Communication Arts and Sciences at the Pennsylvania State University, to discuss his recent book Mourning in the Anthropocene. We talk about extinction, what it means to grieve nature, and even get a little personal with the idea of naming and loss of pets.
Joshua's Info:
Twitter: @joshuatbarnett
Email: barnett@psu.edu 
Mourning in the Anthropocene: Ecological Grief and Earthly Coexistence: https://msupress.org/9781609177041/mourning-in-the-anthropocene/ 
Joshua's Book Recommendations:
Shimmer: Flying Fox Exuberance in Worlds of Peril: https://edinburghuniversitypress.com/book-shimmer.html
Ecologies of Harm: Rhetorics of Violence in the United States: https://ohiostatepress.org/books/titles/9780814214343.html 
ASLE EcoCast:
If you have an idea for an episode, please submit your proposal here: https://forms.gle/Y1S1eP9yXxcNkgWHA  
Twitter: @ASLE_EcoCast

Lindsay Jolivette: @lin_jolivette
If you're enjoying the show, please consider subscribing, sharing, and writing reviews on your favorite podcast platform(s)!
Episode recorded February 10, 2023.